Headless Human Body Inside A Freezer Within An Old Bus
A 34-year-old individual from New Orleans has been arrested and is currently in custody after law enforcement officials found a decapitated and dismembered human body inside a freezer located within an old bus on his property. The suspect, identified as Benjamin J. Beale, was apprehended on Tuesday and now faces multiple charges including obstruction of justice in relation to a death investigation, dealing methamphetamine, as well as operating a clandestine drug lab. This information was reported by both The Times-Picayune and The New Orleans Advocate.
Based on the provided information, officers from the New Orleans Police Department conducted a search at Beale's residence on Pauline Street after receiving a report regarding the disappearance of Julia Dardar. The search warrant was executed at around noon on Tuesday. Julia Dardar was last seen in November and her children officially reported her missing on December 23rd.
During the investigation of the property, authorities conducted a search of an old blue bus located in the backyard. It was during this search that they discovered a freezer. Inside the freezer, officers made a disturbing discovery – a headless human torso. According to information provided by police sources to New Orleans NBC affiliate WDSU, the victim was identified as a female whose head had been completely severed at the neck. Additionally, several other body parts were found wrapped in plastic.

Initially, law enforcement referred to the torso as "what appeared to be human remains" due to difficulties in precisely identifying its contents inside the freezer. This detail was highlighted by Baton Rouge ABC affiliate WBRZ.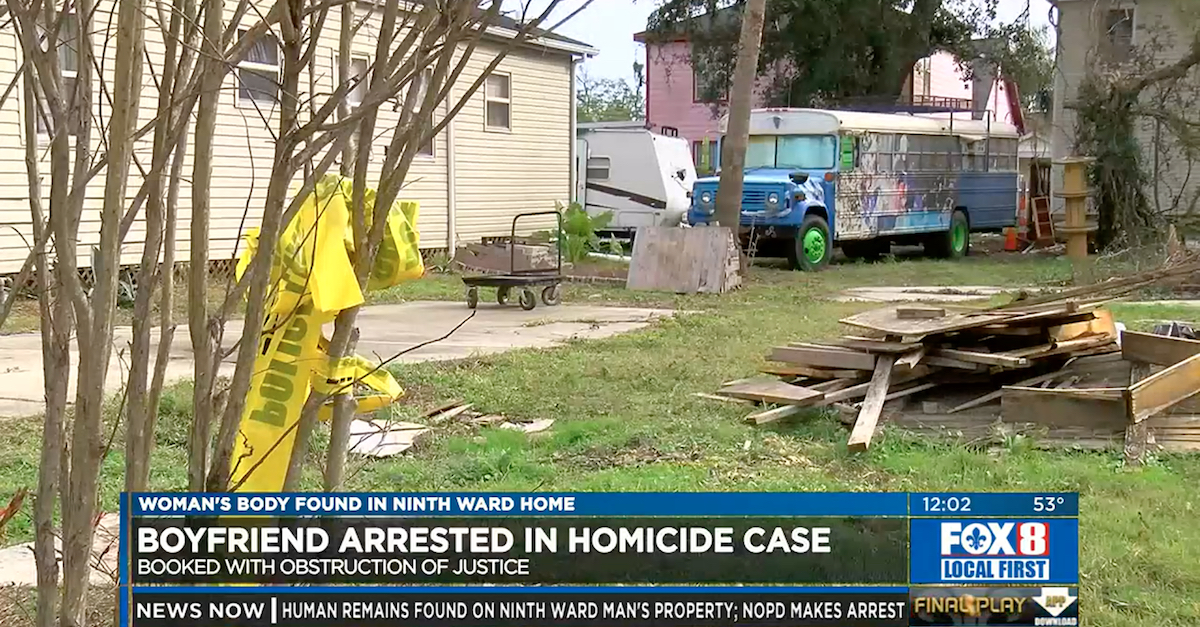 WDSU additionally reported that police seized an electric saw discovered in Beale's residence as evidence.
Another bus was parked on the property beside Beale's house. This bus, painted white, had a red eye spray-painted on the center of its windshield.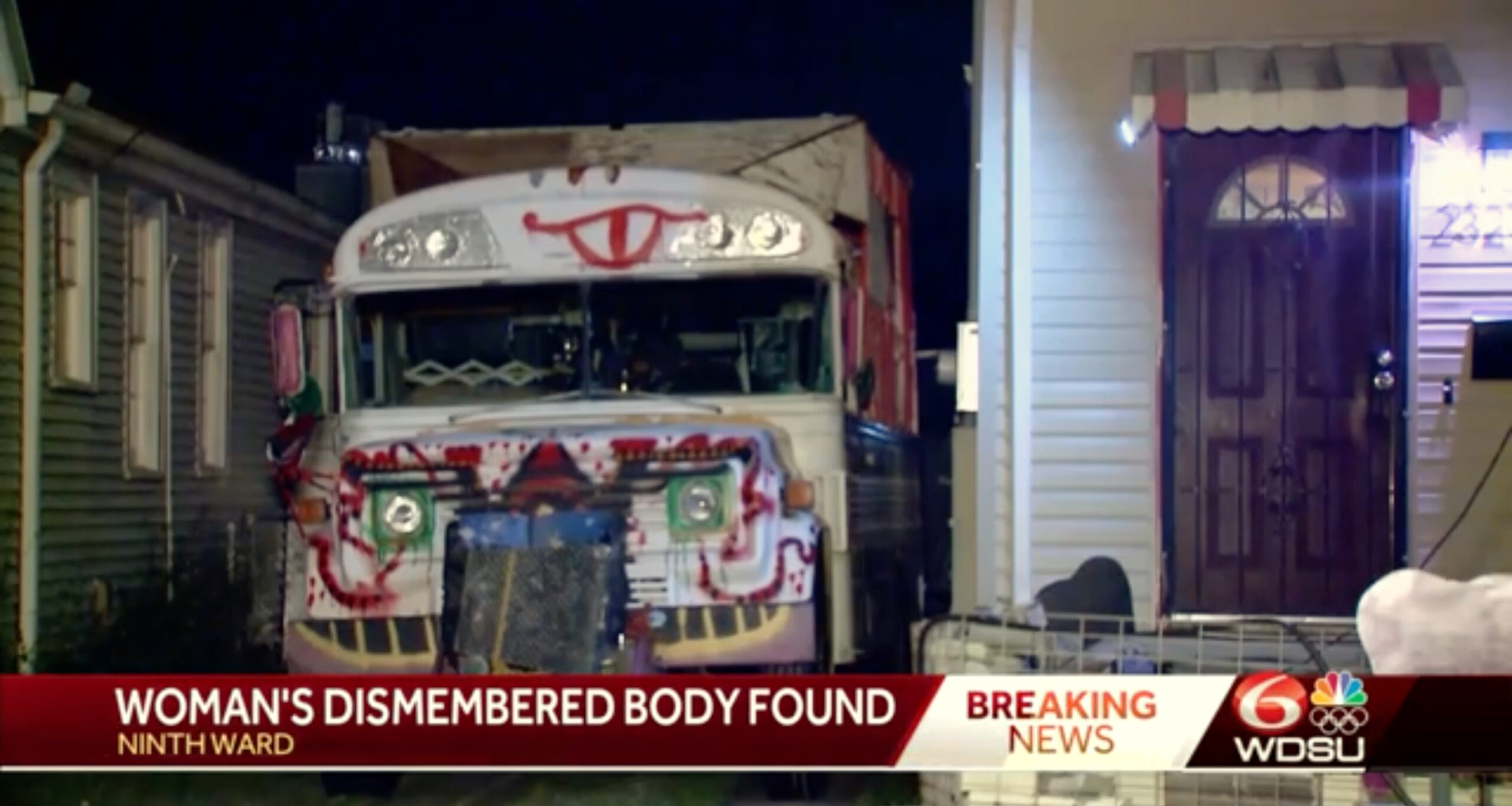 Clandestine Methamphetamine Laboratory
According to a police affidavit obtained by WDSU, authorities found a clandestine methamphetamine laboratory in Beale's residence subsequent to the discovery of Dardar's remains. The reported inventory of the suspected laboratory included kerosene, glass dishes containing a white substance, propane, a Coleman grill, and acetone.
According to reports, law enforcement authorities have expressed their belief that the dismembered body belongs to an individual named Dardar. However, the police have stated that they will not officially confirm the identity of the victim, cause of death, or manner of death until a medical examiner conducts an autopsy on the remains. Additionally, it has been reported by WDSU that a black safe was confiscated from Beale's bedroom closet and allegedly contained "the ID and credit cards belonging to the victim".
The alleged meth lab posed dangerous conditions, preventing a complete homicide investigation. The Louisiana State Police Narcotics Division was summoned to aid in the investigation.
According to neighbors, police canvassed the area on Sunday and inquired about any unusual odors near Beale's residence.
After being apprehended, Beale was taken to the headquarters of the New Orleans Police Department where he allegedly declined to collaborate with investigators, offer a statement, or respond to any inquiries regarding the body or suspected drug laboratory. Subsequently, on Tuesday evening shortly before midnight, he was officially processed and incarcerated in the Orleans Parish Jail. Consequently, it can be inferred that the defendant chose to exercise his constitutional privilege of remaining silent when dealing with law enforcement authorities.
Beale had not been charged with any crimes related to the death of the victim found on his property, but he is facing one count each of possession of marijuana with the intent to distribute and illegal carrying of a weapon, per online jail records.